Local prime central London economy supported by wealthy residents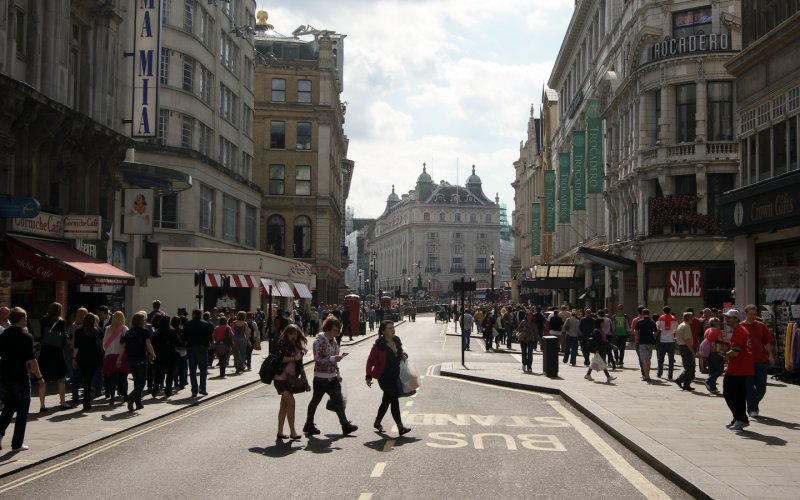 Currently the number one address in prime central London, Mayfair has always been a popular choice for wealthy residents and tourists around the globe. However, there has never been a typical dweller in the area, since the resident profile has always been evolving and changing. The past few decades have seen inhabitants of the town getting younger with 43 percent of homes in the area currently housing young, wealthy, educated couples and singles. This increase is unsurprising due to the surplus of flats on the property market, designed especially for this young residential profile. Mayfair is growing younger and more active by the day.
In addition to young residents, Mayfair is also attractive to over 42 nationalities, and over 60 percent of people living here were born overseas. The mix of homeowners in the area is likely to continue changing as global economy changes and fortunes rotate to different locations. The US currently has 540 billionaires residing within its borders, while China is home to 251 and Germany to 120, according to the Forbes Rich List. Middle Eastern billionaires continue to decline in numbers as oil prices fall, and Russian-speaking billionaires are also fewer in numbers lately.
PRIME CENTRAL LONDON RESIDENTS CONTRIBUTE TO THE COMMUNITY
The ultra-wealthy residents of Mayfair are commonly thought to reside in the community without giving much back. However, a new report from Wetherell has proven just the opposite, with wealthy locals contributing to the neighbourhood through shopping, employment, and leisure. The affluent district is supported substantially by its inhabitants, and in fact, the report shows that the 2,000 plus millionaires living in prime central London contribute a lavish £2.5 billion to the UK and local economy each year. Of the 2,000 millionaires, 200 earn a nine-figure salary, and 20 are billionaires.
Additional data from Westminster City Council, and property experts Dataloft and EGI, in the report, shows that these prime residents support the economy through luxury shopping, consultants, and employment. Upon reviewing the annual expenditure of affluent households in Mayfair, those living in properties valued under £15 million were found to spend £2,700,000 on Interior Design and Artwork, £644,000 on Clothes, and £325,000 on Staff.
THE SPREAD OF HOUSE PRICE GROWTH
There are several luxury developments underway and in the future pipeline for Mayfair over the coming years and this is likely to spread the rising house prices from not only W1K, the most expensive postcode in Mayfair, but to W1S and W1J too.
At present, the property inventory in Mayfair totals 4,348 homes and can be broken down as 1,305 privately owned houses, 870 social houses, and 2,173 privately rented homes occupied by wealthy tenants with an average monthly rent of £1,387 per week. Approximately five percent of the privately owned homes are valued under £1 million, 50 percent are valued between £2 million and £10 million, and the final 45 percent are valued over £10 million.
Entry prices to the property market, in Mayfair, for a typical flat are currently over £1 million, and an average £4.8 million for a house. Despite the Global Financial Crisis, property prices and sales in prime central London have been relatively productive, and these values reflect that, with prices 45 percent higher than the 2007 pre-crisis market. Although the price of a Mayfair address is slightly lower than the 45 percent of last year, it is higher than the average 30 percent of the last decade, and the current growth of 42 percent proves that the neighbourhood is deserving of number one address in prime central London.
Compared to the prime central London property market average, Mayfair house prices have risen by 188 percent over the last decade. It has also fared better than equity markets, earning its right as a premium and worthy investment. With the Mayfair property market capable of meeting demands for luxury living, modern technology, and sophisticated design; new properties entering the market can create and break new pricing limits and expand the market growth. Prime developments can drive 100 percent premiums over average homes in the neighbourhoods real estate market.
W1K has long reigned the most costly postcode title, yet this may change once sales rates begin to rise and expand over the next five years. The increasing appeal of the neighbourhood continues to attract wealthy residents and can be sure that the local economy will remain robust as it is supported and continues to grow.